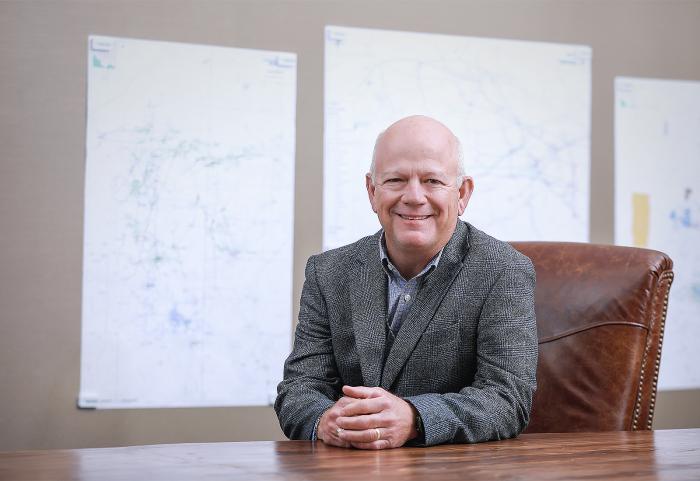 Tumbleweed Midstream is led by Durell J. Johnson, the company's founder and chief executive officer. Mr. Johnson has more than 35 years of diversified oil and gas experience in both the upstream and midstream sectors.
Mr. Johnson began his career in the energy industry as a reservoir engineer with Exxon in Corpus Christi, Texas. Some of his more recent positions include vice president of engineering and operations for Clear Springs Energy; vice president of engineering and operations for Regency Gas Services; director of engineering for Energy Transfer Company; and senior vice president of engineering and operations at Stakeholder Midstream.
His diverse experience includes large projects related to very challenging gas compositions including high H2S and CO2, high BTU, very high N2 and helium. Mr. Johnson has a Bachelor of Science degree in Natural Gas Engineering from Texas A&I University.
Helium Veteran Returns to Ladder Creek
Mr. Johnson has a unique history with the Ladder Creek plant. He was working for Union Pacific Resources (the original owner of the plant) when the concept for a helium plant at the Ladder Creek location was first conceived. Serving as the plant's project engineer, project manager and operations director from 1997 to 1999, Mr. Johnson managed the design and construction of the plant, hired and trained all employees, commissioned the plant in 1997 and managed operations until the plant was sold to DCP Midstream in 1999.